We Buy Houses
Fast For Cash
Sell your house fast with Anchored Homes regardless of the condition. No realtors, no hidden fees, no commissions & no repairs. Fill out the short form below to find out how much we can offer for your home today!
"Get Cash For Your House Today"
It's Easy To Sell Your House Fast To Anchored Homes And Pay No Realtor Fees, Don't Worry About Making Any Repairs To Your House, And Best Of All Our Service Is 100% FREE! Find Out How We Can Help You Get Cash For Your House Now!
NEED TO SELL YOUR HOUSE FAST For Cash? If Yes, We Can Help!
Anchored Homes
is a no-nonsense house buying company that offers cash for houses. If you need to sell your house fast for cash, we're local home buyers serious about buying your house. No repairs, no inspections, no agents, no fees, no commissions.
Our process does not involve getting pre-qualified by a bank in order to obtain a mortgage loan to purchase your property or wasting your time listing the property on the MLS, Zillow, Realtor.com, or any other listing platforms. The reason we are able to move so quickly on the purchase of your house is because we use our own CASH MONEY to buy the property, which means the sale is more secure and we can close faster.
Once we provide a FAIR CASH OFFER for your home, the ball is in your court. You then possess the decision power to move forward with your life by accepting our FAIR CASH OFFER or taking your chances with the traditional home selling process. To find out more about our unique and alternative ways to sell your house fast for cash, call us today! NJ: (609) 961-1116 or FL: (321) 866-8836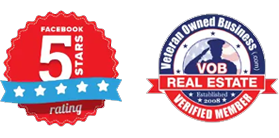 EASY 3 STEP PROCESS TO GET YOUR CASH OFFER!
Call Or Fill Out The Form
We'll Give You A Cash Offer
We'll schedule a property viewing and make you a fair, no-obligation, all cash offer in as little as 24 hours.
In some cases, we can close escrow and transfer your money in as little as 14 days of accepting our offer.
Find Out How To Get Cash For Your House
If you've tried to sell your house fast with a realtor or maybe even tried selling your house on your own (for sale by owner), you understand how much work goes into preparing a house to be put on the market. That's not including having to run expensive advertising campaigns to try and get buyers to come see the house. At the end of the day all your effort does not guarantee you will find the right buyer. Anchored Homes specializes in dealing with frustrated home owners that are saying "I need to sell my house fast for cash". Don't wait another day, get your cash offer now by filling out our short form or calling us direct.
Benefits of Selling Your House To Us?
FAIR CASH OFFER IN AS LITTLE AS 24 HOURS
We Buy In As-Is-Condition
We Pay Cash For Your House
Why not request an offer from us before you commit to a 6 month contract with an agent? We're committed, fast & promise not to waste your time with "lowball" offers! Everything 100% free without obligation to accept. You have nothing to lose!
At Anchored Homes, we do our best to provide excellent service every time, which is why we are proud to share our client review with you!
Kara Sprigg – Relieved Home Seller

John Paul and Anchored Homes is a honest, good, hard working company and you will not be sorry to work with them. My house was vacant for many years and had several liens and judgments and all the problems just seemed to keep piling up. Anchored Homes stays in touch with you all the time, everyday and keeps you updates and contacts people for you. He wants to do the work for you, and I like that. If you want someone who will get you to the closing table and get you out of your predicament this is the company for you.
Thomas and Pat Robey – Home Sellers

We recently sold our rental house to Anchored Homes. John Paul gave us a fair price. He kept in touch with us through the entire transaction and did everything he promised which made the deal trouble free. We went to settlement within a month as agreed on.
I would recommend them to anyone who wants to SELL FAST to move on in life.
Phil LaRoche – Relieved Home Seller

I worked with John Paul from Anchored Homes to help sell my mother-in-laws home in the Villas, NJ. The home fell into disrepair and couldn't be bought with a conventional loan. I contacted John Paul and he came out and was very respectful of the situation and offered my mother-in-law a great price that fit her needs. Every transaction with John Paul and Anchored Homes was great. Anytime we had a question or concern, and there were a few, he was very quick to reply and his answer was right on par with what we were looking for. I would highly recommend if you are in a similar situation to use Anchored Homes
How Do I Sell My House Fast?
Looking to sell your house fast for cash? Anchored Homes is committed to helping you accomplish this goal quick and easy. Our process eliminates all the traditional roadblocks that slow or stops a sale from happening. We pay cash and close fast!
I'm Ready To Sell My House Fast For Cash!
ANY CONDITION
We Buy Houses for Cash, no matter how many repairs it needs. Remember we rejuvenate neighborhoods. The worse the condition, the more excited we get!
ANY SITUATION
We can buy your house quickly no matter what situation you may be facing. Liens, behind on taxes/mortgage, code violations, … it doesn't matter. It costs you nothing to see what we have to offer!
Imagine knowing the exact day your house would be sold, for the exact amount you have agreed to! No surprises, no fees, leaving nothing to chance!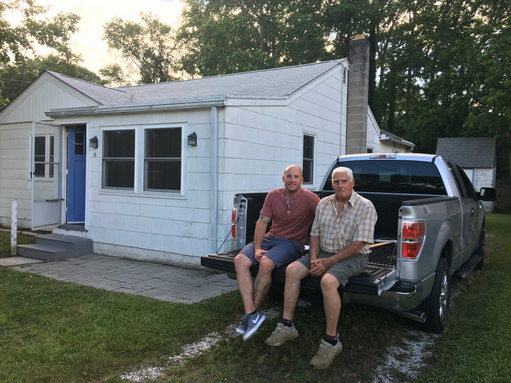 No Need To Clean Before You Sell!
When we say "We Buy Houses As-Is", we do mean, As-Is, in ANY condition! When you sell your house to "Anchored Homes" you can take what you want & leave the rest! Yes that's correct, it doesn't matter how ugly the house is… We'll buy it!
We Want to Offer You Cash for Your House Today!
We are professional cash home buyers. We specialize in helping homeowners relieve the pressure of owning a home they no longer want. We offer cash for your house in its 'As-Is' condition.
We are local investors who seek to simplify the process of selling your house. We use our own funds to make our offers. We buy houses and we are ready to buy your house for cash today!
Agents take way too long to list and sell your house and they charge you 6% commission in the process. We are professional home buyers only interested in buying your house for cash, which will save you time, money and effort.
We also allow you to close on a day that's convenient for you. Our process is designed to give you full control of how you sell your home.
We Buy Homes on your terms Without Commissions or Fees
While a traditional real estate agent may seem like the logical way to sell your house fast, the stress and frustration that comes as part of the process makes it more hassle than it's worth. We remove the uncertainty from the process by using our own cash and in a very quick turnaround time. Once we evaluate the property, we then present a written offer that is fair based on the condition of the house. If you decide to move forward with the deal, we'll give you 100% cash for your house. At Anchored Homes, we strive to make every aspect of selling your home easier. We are real estate investors who work hard and fast to provide you with the best result and service possible!
You will find many benefits in our unique method of buying homes for cash, such as:
You will not need to lift a finger or pay a dime for repairs or cleaning, even if the home has been damaged by fire or subjected to a hoarding situation.
We do not list homes, we only buy them, so you will not spend months waiting for a buyer.
We do not work with banks so there are no financing approvals to wait for.
We do not bind you to a lengthy contract with tons of paperwork to fill out.
If you have ever thought or even asked these questions to yourself, "how do I sell my house fast?" Or "who buys houses fast for cash?" Then we can help!
We have funds available and are looking to buy houses in your area right now! It's FREE to get a cash offer from us, you have nothing to lose. Call us today! NJ: (609) 961-1116 or FL: (321) 866-8836.
List With A Realtor Or Sell To A Cash Buyer?
Which option is quicker?
Puts more cash in your pocket?
Guaranteed less hassle?
Frequently Asked Questions
Where are you buying Homes?
How fast can I close?
Do I have to list my home?
We Will Buy Your House In Any Situation!
Avoid agent commissions, closing costs, walk-throughs, open houses, uncertainties, or costly repairs. We buy houses on your terms no matter what your reasons for selling:
The team at Anchored Homes does more than just buy houses. We also sell wholesale properties, partner with local agents to expand our network and provide investing opportunities for private money lenders.
Click here if you are interested in being notified when we have off market property deals available for sale.
Find out how we work directly with the top agents in our area to help us find the best property deals.
We provide lending opportunities for private money lenders looking to invest in our real estate projects.
Ambassador Referral Network
The Anchored Ambassador Referral Network is a group of trusted partners we proudly call upon to assist in meeting the needs of our customers.
How To Avoid Realtor Commissions!
Find out what your house is worth without having to sign any contracts with a realtor. Anchored Homes will give you the best possible cash offer based on the fair market value of your home. There is no obligation, so you have nothing to lose!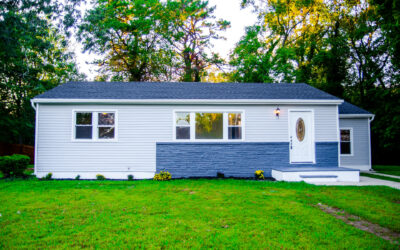 Property Details: For SaleThis 4BR / 2BA rancher is located off Roberts Best Ave and convenient to all shopping, highways and beaches! The home has been totally renovated with new luxury flooring,...
read more
We Buy Houses In These Cities: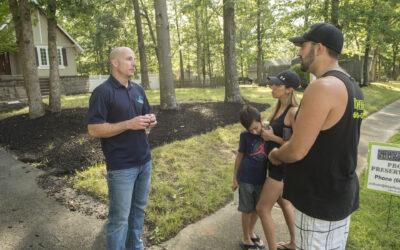 Anchored Homes' personal guarantee and company promise that every offer will be on certified contracts with certified funds and close with professional title services.
read more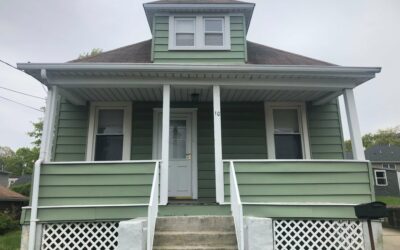 When a person dies in Florida, state law directs that the estate be probated which the Oxford Dictionary defines as "the official proving of a will." Selling Probate Property in Florida can be lengthy and, too many, overwhelming and intimidating.
read more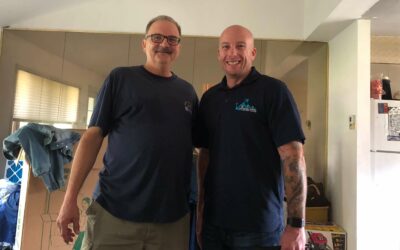 There are times, as a South Jersey homeowner, when we ask ourselves is it worth selling a house for cash in Egg Harbor Twp. The answer could suprise you and if it's yes then we have great news: Anchored Homes is here to help.
read more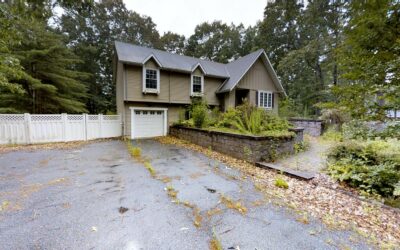 Are you searching for the best family law attorneys in brevard county because you are going through divorce and you owe more than what your house is worth? Simply put, a short sale is one in which...
read more