We Buy Houses In Merritt Island, FL
We buy houses in Merritt Island, FL in any condition. No realtors, no fees, no commissions, no repairs & don't worry about cleaning the property, we handle all that for you. Get Your All Cash Offer Started Below!
"We Have A Better, Faster & Easier Way"
Sell Your House Fast In Merritt Island, FL To Us And Pay No Agent Fees, No Repairs! Find Out How From A Few Of Our Relieved Home Sellers!
Do You Need To Sell Your House Fast Merritt Island, FL?
Even if another agent can't sell your house, we can help. For the best results, you should always consider selling to a trusted cash home buyer, Merritt Island, FL. By doing this, you don't need to clean up or repair the property. You won't also be asked to pay real estate commissions or any other hidden fees. Yet, you will walk away with a lot of cash at the end of the day. When you work with us at Anchored Homes, we will know very quickly if we can help you, and you don't have to wait to see if the buyer can get financing. We are ready to buy now. We work to satisfy you at
Anchored Homes
. When you contact us, we will give you a fair all-cash offer on your house in as little as 72 hours. The most interesting of all is we can close whenever you want to close. The decision is entirely up to you. It does not matter what condition the house is in; you don't need to worry about it. We'll take care of it for you. Our goal is to help make your life easier and get you out from under the property that is stressing you out. Yet, we will still pay a fast, fair, and honest price for your house.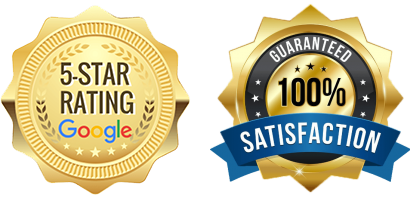 EASY 3 STEP PROCESS TO GET YOUR CASH OFFER!
Call Or Fill Out The Form
Request your cash offer by submitting your contact information to us or calling us direct at:
(321) 866-8836
.
We'll Give You A Cash Offer
We'll schedule a property viewing and make you a fair, no-obligation, all cash offer in as little as 72 hours.
In some cases, we can close escrow and transfer your money in as little as 14 days of accepting our offer.
Sell Your House The Easy Way.
If you want to sell your house fast in Merritt Island, FL, get ready for a stressful process. It is not just the process of selling, dealing with agents, walkthroughs, open houses, repairs, cleaning, and uncertainties, but also the reasons for selling, add to the already difficult process. However, if you choose us to sell your house fast in Merritt Island, FL, we'll make sure the process is super easy. We will handle everything so you don't have to! At Anchored Homes, we will do our best to bring you an offer that works with your situation!
Why Sell Your
Merritt Island

, FL

 House To Us?
FAIR CASH OFFER IN AS LITTLE AS 24 HOURS
We Buy In As-Is-Condition
We Pay Cash For Your House
Why Pay Real Estate Agent Fees?
Why not
request an offer
from us
before you commit to a 6 month contract
with a real estate agent? We're committed, fast & promise not to waste your time with "lowball" offers! Everything 100% free without obligation to accept. You have nothing to lose!
At Anchored Homes, we do our best to provide excellent service every time, which is why we are proud to share our client review with you!
Kara Sprigg – Relieved Home Seller
John Paul and Anchored Homes is a honest, good, hard working company and you will not be sorry to work with them. My house was vacant for many years and had several liens and judgments and all the problems just seemed to keep piling up. Anchored Homes stays in touch with you all the time, everyday and keeps you updates and contacts people for you. He wants to do the work for you, and I like that. If you want someone who will get you to the closing table and get you out of your predicament this is the company for you.
Thomas and Pat Robey – Home Sellers
We recently sold our rental house to Anchored Homes. John Paul gave us a fair price. He kept in touch with us through the entire transaction and did everything he promised which made the deal trouble free. We went to settlement within a month as agreed on.
I would recommend them to anyone who wants to SELL FAST to move on in life.
Phil LaRoche – Relieved Home Seller
I worked with John Paul from Anchored Homes to help sell my mother-in-laws home in the Villas, NJ. The home fell into disrepair and couldn't be bought with a conventional loan. I contacted John Paul and he came out and was very respectful of the situation and offered my mother-in-law a great price that fit her needs. Every transaction with John Paul and Anchored Homes was great. Anytime we had a question or concern, and there were a few, he was very quick to reply and his answer was right on par with what we were looking for. I would highly recommend if you are in a similar situation to use Anchored Homes
Merritt Island, FL Real Estate Market
We Buy Houses Merritt Island, FL
Merritt Island, FL is situated in Brevard County, and it is in a league of its own. This unincorporated area benefits from a natural environment, including the 140,000-acre Merritt Island National Wildlife Refuge. Here you can spot armadillos on land, American bald eagles in the air, and manatees in the water. This island is also home to the Kennedy Space Center Visitor Complex. This family-friendly attraction is well-suited for space fanatics and is an educational, fun day out. There are exhibitions and displays to enjoy, and you may even get the chance to meet a real-life astronaut. Although space shuttles are no longer launched from this island, the Cape Canaveral Air Force Station is close. If you are lucky, you can watch a rocket launch during your visit. We know that Merritt Island, FL is truly out of this world, which is why we buy homes in Merritt Island, FL, and are eager to make all-cash offers for properties in this area.
If you want to sell your house for cash in Merritt Island, FL, we are ready to give you a fair all-cash offer. Stop the frustration of your unwanted property. We are a trusted
cash home buyer, Merritt Island, FL
, and we are ready to buy your house now, regardless of condition.
We Buy Houses in Merritt Island, FL
Are you ready to sell your house or condo in Merritt Island, FL? Anchored Homes is ready to buy your home as-is with an all-cash offer. We specialize in buying fixer-uppers that require additional investment. Our track record of success in the real estate business means that there is no need to work with a realtor to get a competitive offer for your home. We are always ready to buy your home quickly and without the stress of inspections. Our buying process caters to sellers in order to ensure a quick and easy sale. You can have an offer on your home in as little as 72 hours. Once you have made the decision to sell your home, our representatives will come on-site to evaluate your property. The secret to our success is the methodology we adopt in proprietary real estate valuation. This makes it easy for our team to be able to accurately assess the value of your home by considering a variety of factors, including location, condition, and age. When working with Anchored Homes, you can rest assured that you are receiving the highest possible valuation for your home. Our process saves you money by avoiding the high fees that come with working with realtors.
Why Sell Your House To Us at Anchored Homes?
If you want to sell your house fast in Merritt Island, FL without the stress of dealing with realtors, lenders, and other buyers who can take weeks or months to finish the deal, then working a reliable cash home buyer, Merritt Island like Anchored Homes can be a great option to consider. For instance, our company can make you a great deal regardless of the reason you are selling your house. You won't have to worry about anything because we'll make the process stress-free for you, and we can buy you home fast within 7days. There is also a high chance that we can close the deal within 72 hours. You can rest assured that all the information you share with us will be kept confidential, and we will try as much as possible to make you a fair offer.
How Do I Sell My House Fast In
Merritt Island, FL
Selling your Merritt Island, FL house for cash
is honestly quite easy. This is because we eliminate the "middle man" (agents and banks).
We do not depend on approvals or inspections
from third parties in order to buy your house. Hear It Directly From Our Relieved Home Sellers!
How to Sell My House Merritt Island, FL
It is no secret how extremely competitive the current Merritt Island, FL real estate market is, not only for home sellers, but for homebuyers as well. If you are thinking "I want to sell my house Merritt Island, FL," you know that it can be a difficult challenge making your home better than the ones for sale around you.
The following tips are designed to help you get an edge up on your competitors if you are selling your home.
Sell My House Merritt Island, FL
Home Staging
This a very important tip to affectively selling your Merritt Island, FL house. When you go through the process of home staging, you greatly increase your chances of selling your home close to the timeline you have in mind and at the price you want as well.
You can work with a professional home stager or complete the process on your own by cleaning and removing all clutter, rearranging furniture to best fit the needs and the design of each room and the house overall, and focuses on natural tones and natural lights. Open up the spaces to amplify your house's features.
Make the Outside Look Good
Just as important as the inside feel of the Merritt Island, FL house is how the outside looks. There are likely other homes in the Merritt Island, FL area that are for sale and the first thing the potential homebuyer sees is the outside of the house. Therefore, your house is already in competition with the other houses on your street. Making your home standout will only increase the chances of grabbing the attention of the interested homebuyers.
Spruce up your landscaping, trim the bushes, plant some flowers for color, and mow the grass to ensure the entirety of your property, including your home and its outside looks, are pulled together nicely.
Take High-Quality Photographs
When you are listing your Merritt Island, FL house, be sure to use the best photos. This might seem like a small detail, but it really does matter. The more professional your listing looks, the more interested a potential buyer will be and the more likely they will want to check out your house in person.
If you have the extra funds, it could be a good idea to contact photographer to help you take the best photos from the best angles to maximize this part of the process.
Focus on the Good
There are great qualities that make your Merritt Island, FL home stand out above the rest. Make these features known by stressing them on your listing.
What makes your home unique? What features is it known for? Do you have a phenomenal bathroom? Do you have a nice, new roof or new kitchen countertops?
Whatever you loved about the home and whatever you think might be a strong selling point to an interested buyer, be sure your listing reflects that.
Establish the Right Price
While you might be tempted to set your Merritt Island, FL house's listing price high, it can be more beneficial for you to establish the proper price that is fair for the homebuyer. This will intrigue more buyers and will increase the chances of selling your house more quickly along the timeline you have in mind while still giving you the amount of money you want.
When working to sell my house Merritt Island, FL, don't rush the listing process. Be sure to have a complete listing for your home with proper photos and information before you put your home on the market.
You want to be in a position where your Merritt Island, FL house is ready to be sold in an instant, should that possibility arise. You can do this by staging your home and complimenting your home's features with a finished outside look. Before you know it, your house will be sold and you will be on to the next chapter in your life.
No Need To Clean Before You Sell!
When we say "We Buy Houses in Merritt Island, FL As-Is", we do mean, As-Is, in ANY condition! When you sell your house to "Anchored Homes" you can take what you want & leave the rest! Yes that's correct, it doesn't matter how ugly the house is… We'll buy it!
We Want to Offer You Cash for Your Merritt Island, FL Home Today!
We are professional cash home buyers in Merritt Island, FL. We specialize in helping homeowners to relieve the pressure of owning a home they no longer want. We offer cash for your Merritt Island, FL house in its 'As-Is' condition. We are local investors who seek to simplify the process of selling your home. We use no outside parties in the transaction and use funds that we have at the ready to make an offer in the shortest timeframe possible. We buy houses in Merritt Island, FL and we are ready to buy your Merritt Island, FL house for cash today! Real estate agents take far too long to list and sell your Merritt Island, FL house, charging you tens of thousands of dollars in the process. We are only interested in buying your house for cash, saving you time, money and effort. We are professional home buyers in Merritt Island, FL. We also work with you to close on a day that suits your specific schedule. Our convenient process is designed to give you back control of how you sell your home.
I'M READY TO SELL MY HOUSE FAST IN Merritt Island, FL FOR CASH!
It doesn't matter what condition your house is in, we can help you by making a fair cash offer on your Merritt Island, FL home today. The costs involved in repairs, touch-ups, painting, and cleaning leave you drained and cost you thousands of dollars. Not to mention; extra mortgage payments and tax payments taking money away from your bottom line.
And all of this is before the house is even on the market! We buy houses Merritt Island, FL AS-IS, without requesting any repairs. Take what you want with you and leave everything else behind. We can even donate your extra furniture and belongings to a charity of your choice and give you the receipt for your records.
If you have a tenant, no problem we will work with you. You are under no obligation to sell your home to us by receiving a fair cash offer. If our cash offer is the right option for you, all you have to do is sign a simple agreement. We will open escrow and you can receive your cash in as little as 14 days or work with a day suitable with your timeline. It is that easy and stress-free to sell your house fast in Merritt Island, FL, if you use our home buying services.
WE BUY HOMES IN New Merritt Island, FL WITHOUT COMMISSIONS OR FEES
While a traditional real estate agent may seem like the logical way to sell your house fast in Merritt Island, FL, the stress and frustration that comes as part of the process makes it more hassle than it is worth. We remove the uncertainty from the process by working in cash and in a very quick turnaround time. Once we learn about the property you would like to sell, we will present you with a written offer that is fair and will give you 100% cash in your pocket if you decided to move forward with the deal. At Anchored Homes, we strive to make every aspect of selling your home easier. We are real estate investors who work hard and fast to provide you with the best result and service possible! You will find many benefits in our unique method of buying homes for cash, such as:
You will not need to lift a finger or pay a dime for repairs or cleaning, even if the home has been damaged by fire or subjected to a hoarding situation.
We do not list homes, we only buy them, so you will not spend months waiting for a buyer.
We do not work with banks so there are no financing approvals to wait for.
We do not bind you to a lengthy contract with tons of paperwork to fill out.
If you have ever thought or even asked these questions to yourself, "how do I sell my house fast in Merritt Island, FL?" Or "who buys Merritt Island, FL houses fast?" Then we can help! We have funds available and we are looking to buy houses anywhere in Merritt Island, FL and surrounding areas right now! It's FREE to get a cash offer from us, you have nothing to lose, call us today:
(321) 866-8836
.
List With A Realtor Or Sell To A Cash Buyer?
Which option is quicker?
Puts more cash in your pocket?
Guaranteed less hassle?
Frequently Asked Questions
Where are you buying Homes?
How fast can I close?
Do I have to list my home?
We Will Buy Your House In Any Situation!
Avoid agent commissions, closing costs, walk-throughs, open houses, uncertainties, or costly repairs. We buy houses in Merritt Island, FL no matter what your reasons for selling are: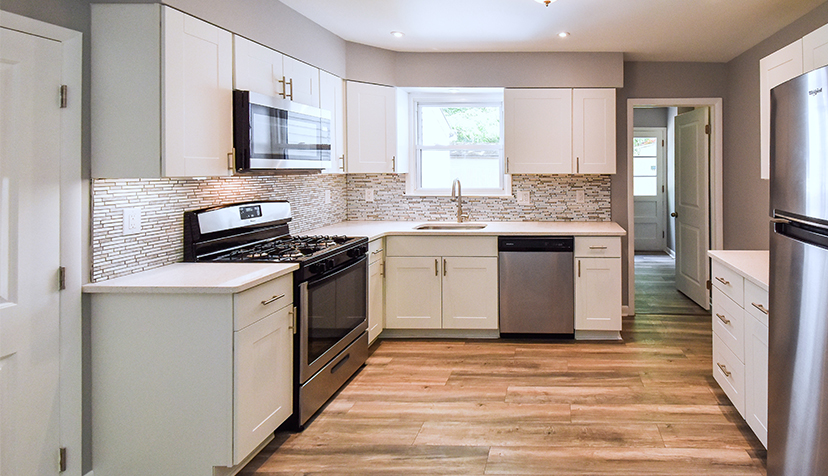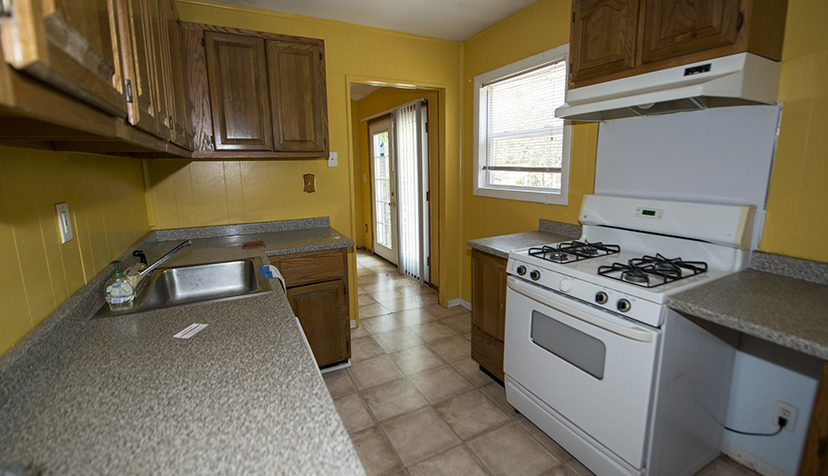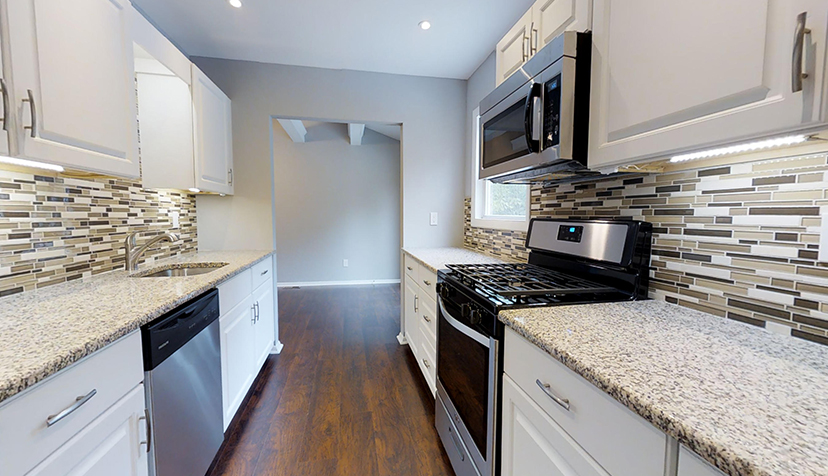 Selling To Anchored Homes vs. Listing With A Local Real Estate Agent
It's smart to look at your options and see what will actually help you best reach your goals with the sale of your Merritt Island, FL house. While you may be able to get a higher sales price listing with an agent, that doesn't always boil down to more money in your pocket or less headache. Dive into the details below to compare your options.
Selling w/ An Agent
Commissions / Fees:
6% on average is paid by you, the seller
NONE
Who Pays Closing Costs?:
2% on average is paid by you, the seller
NONE – We pay all costs
Inspection & Financing Contingency*:
Yes, up to 15% of sales fall through
NONE
Appraisal Needed:

Yes

, sale is often subject to appraisal
NONE – We make cash offers
Average Days Until Sold:
+/- 91 Days
IMMEDIATE CASH OFFER
Number of Showings:
It Depends
1 (Just Us)
Closing Date:
30-60 +/- days after accepting buyers offer
The Date Of YOUR CHOICE
Who Pays For Repairs?:
Negotiated During Inspection Period
NONE – We pay for all repairs