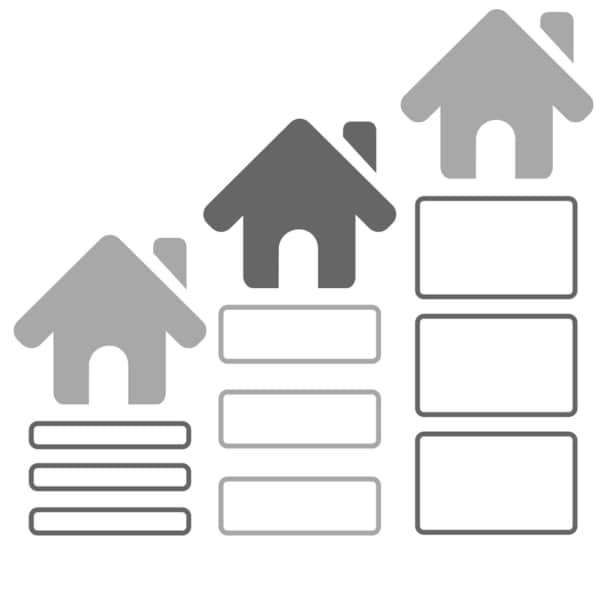 With the majority of buyers looking at houses online before scheduling a showing it is crucial that your listing draws them in and tells them and makes them want to know more. The words you use to describe your home in the listing paint a picture that buyers will judge your house through. There are some keys words to include in your listing that can increase the perception of your home value.
If any of the following home value boosters apply to your listing, make sure to use them:
Updated
Buyers are looking for move-in ready condition. If they know that you have recently updated items in your house it eases their mind that they will have less to do and less unexpected problems in the long run. It shows buyers you have cared for the house.
Upgraded
Using this word in a listing can increase the home value and selling price of a house by 1.8%. Letting buyers know that you have made upgrades in your home shows that your house is above the standard. They feel they can trust your house to not only look great, but be in good condition as well.
Tile
Potential buyers love to see the word "tile" in your listing. It doesn't matter if it is a subway tile backsplash (which is a buyer favorite) or a recently tiled shower, using this word has helped increase home value up to 2% more than the buyers were anticipating.
Spotless
Lower priced homes that include the word "spotless" sell for 2% more than expected. Some potential buyers feel unsure about the cleanliness of lower priced home, so it's a great thing to draw attention to. Make sure you follow through with it for any showings or open houses.
Gentle
This is a word that can only be used correctly in a listing in certain situations. Typically the word "gentle" will be used to describe the landscaping around the house, for example gently rolling hills. This word triggers feelings in potential buyers that can draw them to your listing.
Beautiful
This may seem like a superficial word to mention to describe your home, but it has proven to sell homes on average for 2.3% more than it was expected to sell for. You can use it to describe the home itself or the view that buyers will have from the home.
Remodeled
Buyers love to hear that a home has been recently remodeled. The more work you have done to the house before selling, the less work the buyer will have to do after buying it. Letting buyers know in the listing that the home has been remodeled, on average helps boost a home value by 2.1% more than expected.
Pergola
Buyers love outdoor entertaining areas and the up and coming millennial generation are huge fans of it. Mid-priced homes on the market sold for an average of 4% over the anticipated price by drawing attention to a pergola in their listing.
Granite
Homeowners love to have granite countertops in their kitchen. If your home features granite, mention it in your listing so they know your house has it. Many buyers are looking to replace countertops if they are not granite, so these counters can be seen as a money saver to potential buyers.
Landscaped
Curb appeal is not only important when a buyer drives up to your house, it is important to mention it in your listing. If your home is nicely landscaped note it in your listing and include great pictures.
Basketball
This one might come as a surprise to you, but if you have an outdoor or indoor basketball court at your home, mention it. If your home is in the lower price range it can make a big difference in the offers you receive. Homes with lower asking prices sold for 4.5% on average more than the expected price.
Stainless
Just like granite, buyers want to see stainless steel appliances when they look at a home. If you have them in your kitchen, let potential buyers know. Using the word "stainless" increased the selling price of lower-priced homes by an average of 5%.
Impeccable
The word impeccable lets buyers know that your house has a high standard for quality. Using this word makes buyers feel like they will be able to move in to your house with ease.
Captivating
Using this rich adjective has helped homes to sell for an average of 6.5% above the expected selling price. The word captivating sets a high standard and will set your house apart from the competition.
Luxurious
This word can be a moneymaker for your house when included in the listing. This word creates a feeling among buyers that the house has nice finishes and needs little work. Lower-priced homes that included the word luxurious in their listing sold for 8.2% over the anticipated price. That means if you were anticipating your house selling for $130,000 it could sell for $140,660 – that's an extra $10,660!