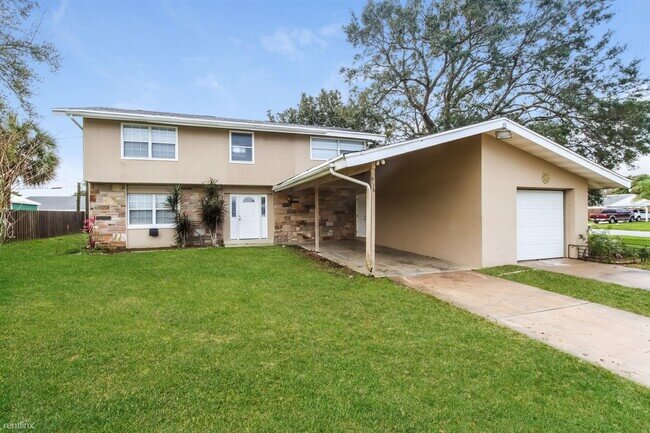 When homeowners decide, or just need, to sell, their house they usually start by asking themselves what is the best way to sell a house. No one likes the suspense of a house not selling, waiting week after week, month after month, for an offer they are willing to accept. The good news is: We Buy Houses in Rockledge FL.
If your house is currently on the market and you aren't having any luck, your house not selling could be due to one of the following reasons:
You Priced it Too High
Even in a seller's market, houses that are priced too high will sit untouched. Thanks to the convenience of modern day technology almost all buyers are educated on what they are looking for and what they should be willing to pay.
If you think this could be the reason for your house not selling, your first step should be to see what the current comps are in the area and how your house stacks up among the competition. Also, remember that there are companies that buy houses for cash in your area and typically they can pay more.
Your House Isn't Move-in Ready
The majority of buyers on the market are looking for a house that is move-in ready. They want to be able to simply move in their belongings without needing to make a lot of repairs or updates.
If your house could use a little work, it might benefit you to spend the time and money making things right before trying to find a buyer. You don't need to focus on major remodels and upgrades. Start by looking at what areas need regular maintenance or are broken or run down. Cash buyers for houses in Rockledge, like Anchored Homes, can help you sell without making repairs at all!
Listing Photos are Bad
Curb appeal is still important, but most buyers are looking at the photos online before they are even taking the time to drive by a house. If the pictures that are with your listing are poor quality they will turn buyers away.
It can be well worth the financial investment of hiring a professional real estate photographer to photograph your house for you. It is also important that you thoroughly declutter, organize, and clean your house before you have the photos taken. Selling a house to a cash buyer like Anchored Homes could help you save the time and energy. We buy houses in Rockledge FL.
Poor Marketing
You should be holding open houses and sharing your listings across social media platforms. The more people that see your house is for sale, the better the chance is that you will find a buyer.
Your House Stinks
Literally.
The television commercials for Febreze depict this situation well. It shows homeowners being shown what their house actually smells like, because most people become adjusted to the smell of their house.
The last thing you want is for a buyer to walk in to your house and notice an unpleasant odor.
If you have pets, there is a good chance that your house has a smell that you don't notice anymore. Ask a friend who is willing to tell you the truth on this issue.
Selling a house can be a long process. If you feel like it is taking longer than it should to see an offer, start to do a little investigating. Keep in mind that if you want to sell your house fast, we buy houses in Rockledge FL.