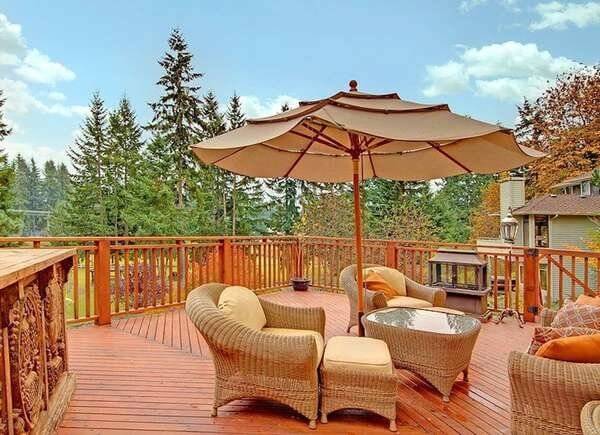 2019 is shaping up to be a big year for residential remodeling. Home values are up, which means it's a good time to invest in your house by making key upgrades. Keep in mind, however, that not all remodeling projects offer a decent financial return on your in…
Basement Remodel – With price per square foot on the rise, many homeowners are opting to stay put but stretch their living space by turning their basements into recreational retreats. The trend will focus on upscale renovations with a luxury feel. Small home theaters (seating for eight or fewer), wet bars, and open entertainment areas are good bets. Well-designed basement upgrades offer a 70 percent return on your investment.

Accessibility Upgrade – Older Americans are choosing to remain at home longer, a trend known as "aging in place." This means that the demand for accessible homes is on the rise. If someone in your family would benefit from an accessibility upgrade—think wider doorways and hallways, lever-style doorknobs, or flush or recessed thresholds—this is a good year to do it. Not only will you improve the quality of life for a family member with disabilities, you could also realize a 68 percent return on your investment.
Deck Addition – Enhanced outdoor living and entertaining spaces rank at the top of many a home buyer's wish list, so if you've been dreaming about a new deck, this is a good year to make those dreams come true. Well-designed decks are top selling points, and you could recoup 65 percent of the money you spend on a new composite deck. Wood decks, such as cedar or redwood, are even more popular, netting homeowners a 71 percent ROI.

Attic Insulation – Year after year, one remodeling project consistently nets homeowners the biggest return on their investment: adding attic insulation. Houses lose the greatest amount of heat through the roof, making additional attic insulation an investment in energy savings as well as home value. The average cost to insulate an attic with fiberglass insulation runs about $1,300, but the project increases resale value as much as $1,400, which means that you could recoup as much as 105 percent of the project's cost when it's time to sell.

Master Suite Addition – Many of today's brand-new homes feature elaborate master suites, so if you have just a tiny bathroom off your master bedroom, it may be time for an update. A master suite addition is a pricey project, running $100,000 to $250,000, or more, but it could net from 65 percent to 80 percent ROI. Trending master suite amenities include his-and-her walk-in closets, separate bathing and changing areas, and smart-home functionality. 

If all of this sounds like a lot – Call Anchored Homes!! We buy houses fast, for cash, in any condition. We can do the grunt work and give you cash quickly! Call us today @ 609-594-2777.
See Original Article Here:https://www.bobvila.com/slideshow/the-best-ways-to-improve-your-home-s-value-in-2018-51788#bv-us