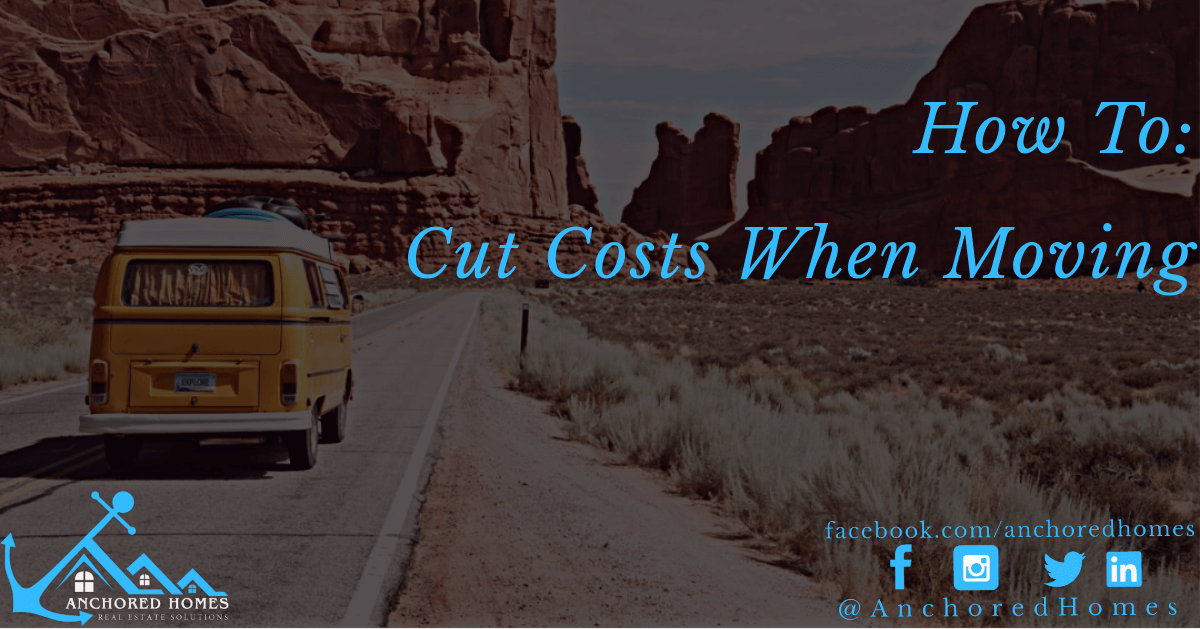 How to Cut Costs When Moving
There's usually a buzz of excitement around moving into a new home, especially if that new home is the "dream house" you have been saving up for. But as exciting a time as this can be, you have to brace yourself for the stress and the expenses because moving is not easy and it sure does not come cheap. Let's learn how to cut costs when moving.

While moving expenses are unavoidable, you don't have to break the bank to survive your next move. Shopping for the best deals from your local movers is a start, but if you really want to save money, you have to use every opportunity that allows you to cut your moving costs.
It's all about the timing.
Cliché but true; timing is everything – even when it comes to moving homes. The easiest way to cut costs when moving is choosing the right moving date. Professional moving companies usually charge more form moves scheduled from May to August, which are considered the peak seasons.
For a cheaper deal, opt to move between the months of September and April, when the demand is fairly low. Also, the demand is typically lower during mid-week than on weekends, so you might want to consider that as well.
Shop around for the best rates.
There should be plenty of moving companies near you, and should you opt to move during the low season, some of them may offer discounts and packages that will make the move even lighter on the pocket.
Before you officially hire a crew, make sure you've checked out at least three moving companies for comparison. Most professional movers perform a personal inspection or a video survey of the items before giving you a quote.
For long-distance moves, the cost is usually determined by the weight of your belongings. If you really want to cut your moving costs down, purge your stuff and sell or donate those that you don't need or use anymore. You'll be amazed at how much money this can save you!
Do the packing yourself.
Hiring professional packers is the fastest and most convenient route, but if saving as much money as you can is what you're after, then try packing on your own or enlist the help of your close friends and family. If you have valuable and fragile items to pack, however, better leave them to the professionals to ensure they're properly wrapped and safe for transport.
You can also save on moving supplies by hunting for cheaper moving boxer online or buying unused boxes from your neighborhood stores and recycling drop-off points.
Get a discount from the IRS!
Depending on the purpose of your move, you may be qualified to a tax cut. If you're moving to a new home because of work-related reasons, you should be able to claim your moving costs as a federal income tax deduction. So save those receipts, you may need them to avail of the discount next tax season!
These tips are only a few of the many things you can do to save money when moving to a new place. There are plenty of other ways to keep the costs down; just remember to always plan ahead and compare prices. Happy moving!
See Full Article Here: https://realestblog.com/2019/07/20/how-to-cut-costs-when-moving/