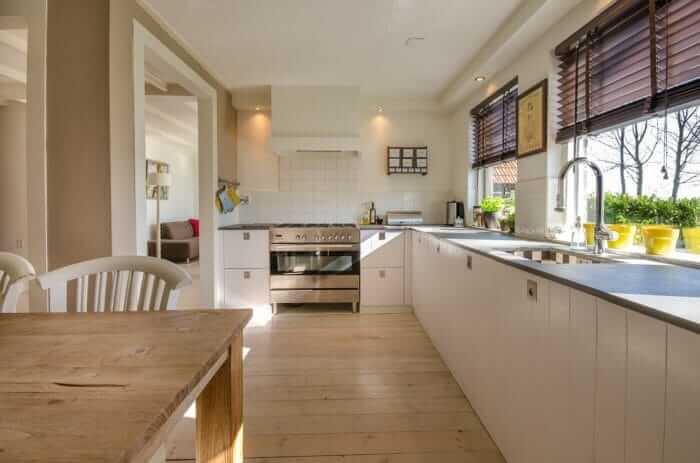 Selling your home fast is always a good idea, no matter the motivation. The longer the home is on the market, the less valuable it becomes so speed is of the essence. We spoke to some of the best agents around the country and put together this quick little guide on the fastest way to sell a house.
1. Start With a Top Selling Real Estate Agent
Hiring a successful real estate agent is the first step to take once you make the decision to put your home on the market. They will serve as the main point of contact for both you and potential buyers by scheduling showings, crafting your listing, and marketing your property.
Homes sold without a real estate agent usually go for thousands of dollars less than if they were sold by an experienced agent. The reason is that selling your home without an agent is risky, time-consuming, and just plain hard work. If you don't know what you're doing you set yourself at a huge disadvantage.
2. Be Smart About the Listing Price
Listing your home for the highest possible price almost seems logical. Buyers are sure to attempt to negotiate it down anyways, right. Unfortunately, that's not how it works at all. Oftentimes, buyers don't have the time nor patience to scope out homes that will require negotiations. If you list your house for too high a price, buyers won't take an interest. If nobody bids on your home, it's eventually going to become a stale listing. If your listing goes stale and sits on the market too long without any bids, buyer's agents start to smell blood in the water and you might get a lower price in the end. The best thing you can do when pricing your home is to look at the prices of other homes in the area and price accordingly.
3. Fake it Til' You Make It
When you're selling a home, appearance is everything.
There are two scenarios in which a home is viewed in: vacant and non-vacant. We recommend making 5 specific updates to your house:
Replace the carpets
Put fresh paint on the walls
Update appliances if you can afford it
Update your light fixtures
Hire a landscaper and get the yard in line
These five pieces, along with decluttering and depersonalizing, drive sales because they give your house a "brand new" look and feel. The cleanliness and modern feel will hit buyers where it counts: their eyes and hearts.
If the house is vacant, though, hire a professional stager. Staging a home takes it from zero to hero overnight, and it's often enough to expedite the process of selling your home. It isn't a coincidence that, staged homes sell about 87% faster and for nearly 17% more than those left alone. The small up front investment will pay off when you close the deal.
4. Keep Up With Current Technology
People won't view the home, let alone buy it, if they aren't intrigued by your online real estate listing. Today, the internet is the driving force behind home sales, and you should keep that in mind if you want to sell your home fast. According to the National Association of Realtors, 44% of prospective buyers started their house hunt online. "Contacting a real estate agent" trailed far behind in second, with only 17% of buyers starting in that spot.
Professional photography of your home could leave you with thousands of dollars more than if you used low-definition ones. And, they need to be clear and sharp to stand out on mobile devices. If buyers aren't impressed by the photos on the listing, they won't bother visiting it.
5. Keep Your Friends Close… And Your Facebook Friends Closer
Social media is inescapable these days. Over 2 billion people worldwide use Facebook, making the social media site one of the strongest platforms for marketing. On average, each Facebook user has more than 200 Facebook "friends" with whom they share photos, news articles, and personal information.
Tapping into this wealth of potential buyers is a no brainer. By "sharing" your listing, you're showing it to hundreds of people. If somebody else shares your post, all the better.
6. Don't Cut Corners–Bring in the Pros
When it comes to selling your home quickly, cutting corners isn't an option. Hire a top real estate agent, use technology wisely, and stage your home like it's a castle; it won't be long until your home is sold for a price that can't be beat.
See Original Article Here: https://www.homelight.com/blog/fastest-way-to-sell-a-house/