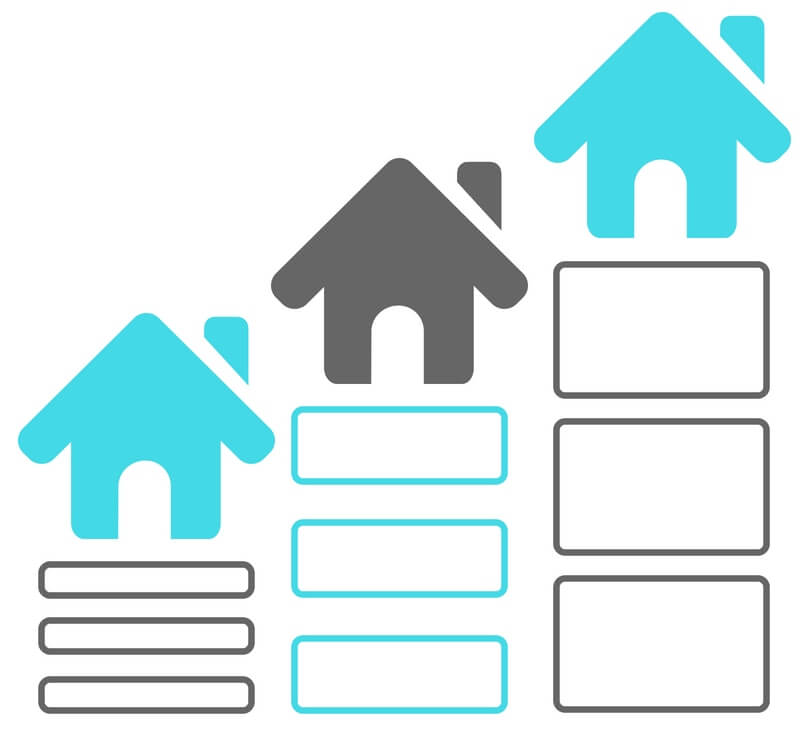 Making a great offer on a house can be the make or break moment for many buyers.  Some sellers are motivated to sell quickly while others want top dollar for their house. A coveted home may have many offers pouring in.  Putting in an offer that is above asking price could be the way a buyer tips the scales in their favor.
Stop and Think
In the hustle and bustle of buying a house, there are many people who get caught up in the excitement.  They may start to feel desperate to find any home to buy and will throw out crazy offers to see if any of them stick.  Do not panic. While it can be a frustrating process there is no reason to buy a house that does not fit the buyer's desires.
When making an offer that is above asking price, a buyer has to know their payments are going to be bigger.  Any buyer that is looking at the top of their budget needs to tread carefully to avoid overpaying for a house.  Many buyers find themselves overextended after starting their mortgage payments.
Decide how well the house fits the family's needs.  If it is perfect in every way and it would be heartbreaking to let someone else buy it, then a higher offer is an option.  A buyer must decide how badly they want that specific home or if they are just trying to buy something to be done with the process.  
The Downfall
After deciding the house is "the one" a buyer can put in an offer that is higher than the asking price.  While the market may feel competitive, there may be no competition for this specific house. Buyers who are worried they will lose the house to another buyer are often competing with themselves.  Their higher offer makes the seller happy but ultimately it is not needed.
Home buyers can use open houses to judge how popular the home is on the market.  If you know that there are other offers on the table it is the time to make a solid offer. But if there is no buzz around the house a reasonable offer may still be accepted.
Finding the Right Offer
There really is no way to know the right amount to offer on a house.  Every sale is different, even within the same neighborhood. Each home seller wants something different from their home sale and this will affect what offers they consider to be good and which ones are bad.
To navigate through this process a buyer should be prepared to do their homework. Research the local market so as to understand what sellers and buyers are settling at.  
With this information, you can determine what a good offer is and how much to offer over the asking price.  Each market is different in what is considered a better offer over asking and it ranges anywhere from five percent to ten.
The best tool a buyer can have is knowledge.  Taking the time to dig in and analyze what other homes have been sold for recently, along with what kind of attention the home you are interested in has received,  can help you know how high of an offer to make.
Making an offer that is over asking price can be a bad choice.  However, in some situations, it is needed to get the seller's attention.  Even so, buyers should tread carefully when making this type of offer and weigh the benefits and drawbacks of paying more than a house is worth.