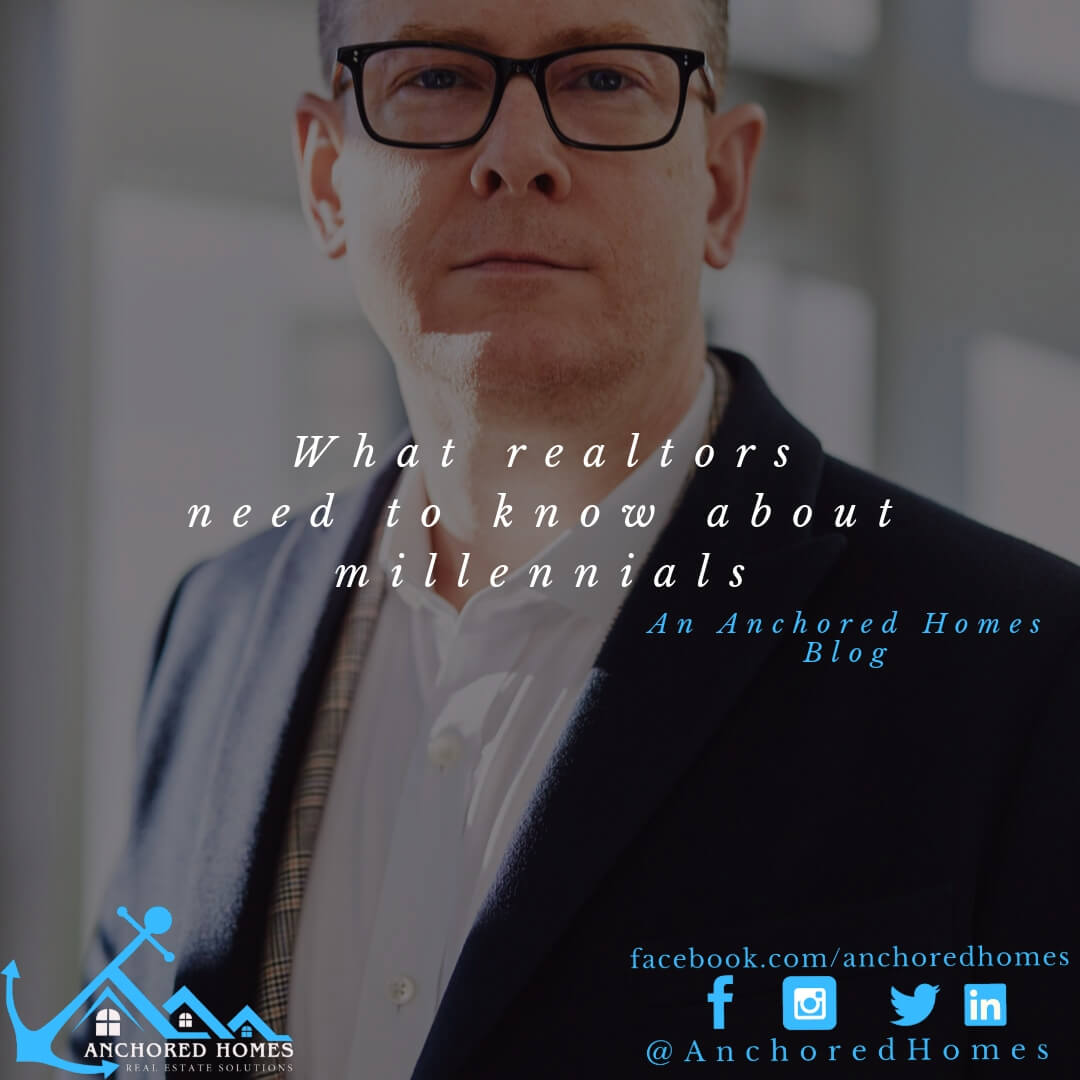 Here is what realtors need to know about millennials.
FACT: Nearly half of Millennials (now between the ages of 20 and 37) live in suburbs.
FACT: New Home Inventory is low… very low. However, builders are trying to find a way to increase construction of new, entry-level homes to accommodate the growing need. This is good news as would-be buyers have been frustrated in their search for a home that meets their needs – and their budget.
FACT: A large portion of Millennials – slightly less than half – are already purchasing their second or third homes. (Wow!)
Working with Millennial buyers
First, communication is key.
Millennials are well connected and have a large network. Their neighbor, relative or friend of a friend likely knows (or is) a real estate agent.
However, they value key components and are not as likely to simply accept a referral without doing their research.
Be social and have your contact information easily accessible online. Have you googled yourself lately? Do your contact information, website and social media platforms quickly pop up?
Do you have a professional headshot? Monitor your online image and provide content that speaks to the clients you want to attract.
Be ready to text, email, tweet, FaceTime and message. This is not your momma's real estate market, and we must evolve with the next generation of clients.
Tech up! Make the process convenient for them with slick apps and technology they can really submerse themselves in. They are much more apt to preview a virtual tour on their mobile device than schlep across town and fight I-4 traffic.
Next, be an expert in the process
Advise them on credit score and finances and be knowledgeable about the process.
For example, a credit score is a numerical representation of your credit report. FICO scores range from 300 to 850, and the higher your score, the better; It's best to use 30% or less of your total available credit.
Remind your clients not to open new credit cards. A new credit card could put a prospect in danger of not qualifying for a home loan in their desired price range – or at the very least – not getting the best rate possible.
Besides the mortgage loan and down payment – homebuyers should also set aside money for unexpected repairs and costs.
Before they start looking (this means online, too!) buying prospects will want to consult with a mortgage lender. A strong Realtor/lender partnership will only make the transaction more successful and the client experience more pleasant. We take time to praise each real estate agent we partner with, and offer accolades and positive reviews.
Our Millennial clients love our high-tech, high-touch service delivery model. For example, our text application feature that allows them to safely and instantly become pre-approved for a home mortgage.
See Full Article Here: https://www.housingwire.com/blogs/1-rewired/post/46043-what-realtors-need-to-know-about-millennials