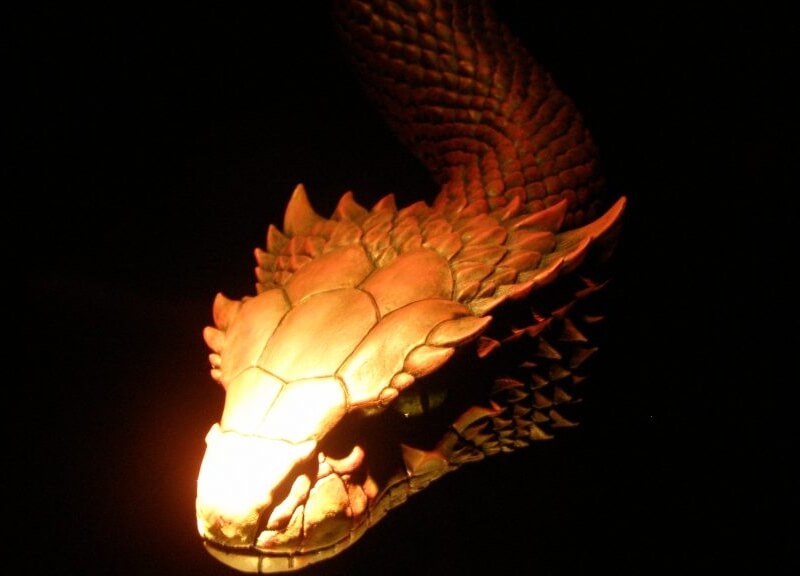 The real estate industry's leaders are rich in accomplishment, having built a brokerage and agency structure that is the envy of the world. With much of real estate's next chapter being written around our technology and data infrastructure needs, innovation potential is limitless. Yet, many of our opportunities are impeded by self-imposed barriers.
Real estate's leaders bear a greater responsibility than those in many other industries. Our businesses and cooperatives facilitate consumers' ability to access housing and provide the greatest wealth builders that our citizens enjoy. Competition must be married to a shared responsibility for cooperation.
There are many brilliant minds guiding the industry toward a more open and dynamic atmosphere. These role models provide the vision to lead the industry forward, and away from the seven deadly sins of leadership: Sloth, wrath, lust, envy, pride, gluttony and greed.
Read on for a look at how these capital vices have touched our industry, and how to conquer them.
Sloth
Brokers and their technology partners are begging the industry's data gatekeepers to modernize. Traditional methods of accessing real estate data trap new technology companies in dated delivery systems that are in dire need of updating. Technology changes, though, are often avoided as long as is operationally feasible in traditional organizations.
Rebecca Jensen of MRED understands the immense challenge of overcoming the industry's inertia. Making uncomfortable decisions and seeking out opportunities for innovation are hallmarks of her leadership within real estate's technology community:
"We commissioned the MLS Agenda 2020 report where we had Stefan Swanepoel survey people throughout the industry, and the overwhelming theme was standards and data delivery and technology that's being brought to bear on the industry. There was a complete dearth of any direction on that. That's why the MLS Roundtable said we're going to put it in our plans and our budgets to go that direction by 2020.
"We're not going to continue to support RETS [a traditional, proprietary data transport protocol which is slowly being replaced by a more universal web API]. I've been in the MLS industry for 27 years. When MLSs chose to shut off dial-up, brokers asked, 'We have to get high speed internet? Do you know how much that's going to cost me?'
"There are certain times when you just have to call it. It's just not good business sense to keep supporting a Windows 95 platform."
Patience is a virtue in persona, but an albatross on the industry's technological progress. The industry must push technology forward at uncomfortable rate, never accepting excuses for the status quo.
Wrath
On the opposite end of the spectrum from cooperation sits isolationist animosity. David Charron, of Bright MLS and MRIS, lends a long-view perspective on the chaotic nature of unilateral initiatives that are creating greater tension industrywide:
"Many companies and organizations are building their own databases and platforms. Traditions are under siege. Confusion reigns as I watch the balkanization of our industry.
"Today, agents are involved with as many as a dozen databases, directly or indirectly … despite obvious inefficiencies in this approach, the reasons behind this trend are driven by distrust, fear and control. An assortment of vendors, portals, franchises and brokers are gathering and manipulating data and selling it back to agents in the form of leads, predictive analytics, customer management services and other data programs.
"The industry [has begun] to drink its own blood — eroding the MLS along the way, the heart of the real estate marketplace that is the envy of the world."
As David has professed in the past, what got us here won't get us much further. Yet efforts to innovate must be designed to foster marketplace improvement and avoid alienating industry cooperation wherever possible.
Lust
Redfin's Glenn Kelman provides a simultaneously introspective and apologetic take on the private dancers currently titillating the industry's leaders:
"There's so much private capital floating into the business. It's a little rich for me to complain about it because we've been the beneficiary and now we're trying to make sure nobody else gets it. But I think capital to build a competitive advantage, to build technology, to invest in a customer experience is inarguable. Capital for capital's sake, when your competitive advantage is just your bankroll, that's become a new way to win and I hate it.
"At the end of the day, we still have this saying, that we're paid by the sweat of a person's brow by someone who's coordinating a sale, or hosting a home tour. … I worry about the amount of money sloshing around and I worry about whether that makes our industry as financially disciplined as it should."
Capital is coursing through the veins of non-traditional technology participants in the industry. The voluptuous valuations and eye-popping equity offerings of new industry blood are enough to make an industry leader salivate. This thirst for a taste of the investor influx causes some to treat their industry data primarily as a route to proprietary monetization, instead of a tool to improve agents' and brokers' ability to provide superior services to consumers.
Righteous as it might be to seek more profitable margins through the repurposing of real estate data, the focus must first-and-foremost be in the interest of improving the consumer experience and the agent-client relationship within the transaction. With that as a guiding light, productivity and profitability will follow.
Envy
There's no doubt that the success of advertising portals gnaws at the brokers who traditionally controlled the distribution of listings and listing data. Brokers and agents rightfully wish to have leverage over how their clients' listings are marketed.
Yet envy of the prominence of these media entities can create rash decision-making that attempts to wrest back more control while, in effect, harming many brokers and their clients in the process. The recent proposed actions of the Greater Las Vegas Association of Realtors, which sought to unilaterally drop syndication options for brokers, was a clear example.
Its participants sought more direct broker control over their relationship with portals. A hastily-made decision, though, would have put many brokers in a position where they couldn't serve consumers with the media exposure they expected and deserved.
"We believed this was the right decision, but we have since heard from some of our members who expressed concern that this change could have created a hardship for them and may have the potential to detract from the way they currently do business," said GLVAR president Chris Bishop in a statement as the organization reversed its decision. "It's certainly not our intention to harm any of our members, including those who work on their own or at smaller companies or who may not currently have the resources or systems in place to share their own data to these third parties without the help of the association."
The immediate walk-back evidenced the humility and acceptance of criticism necessary for leaders in a cooperative environment. A board of energized brokers can be a persuasive body, but swift action has to be accompanied by a broad analysis of its effects. A leader who can bring the body back to a pragmatic decision is invaluable.
Pride
This might be the real estate industry's heaviest anchor. Long-established leaders have conquered mountainous terrain in bringing the brokerage industry through a number of fundamental shifts. The pride of having built a brokerage, a software company, an MLS or a Realtor association can bring a sense of entitlement and the desire to bring acclamation upon the organization itself.
Yet, these organizations were not created to serve themselves. They were formed to support agent/broker relationships with consumers, and to create a more robust and professional marketplace for property owners and buyers to transact business within.
Pride has been the obstructing factor in a significant number of failed industry opportunities, and Steve Murray of Real Trends has seen the damage over time:
"Right here where Real Trends is headquartered in Castle Pines, CO, World War III has broken out between the MLS that is the dominant in Metro Denver, and the MLS that is the dominant force North of Denver.
"Two MLSs serving … between 1,500 and 2,000 users who have to belong to both because the leadership — both the employed leadership and the directors of these two MLSs — can't seem to get over who's more powerful, who's smarter, or who's got the better MLS system, and rather have lost their focus on the needs and desires of their participants, the members.
"Perhaps it's time to remind MLSs that while they may be oligopolies and even monopolies in some markets, that doesn't mean they're immune to competition. We still have markets around the country that don't get that the competition is not around the periphery, but rather, from outside."
Gluttony
Industry organizations can sometimes stagnate to the point that their primary reason to exist becomes sustaining revenues while never developing additional value. This is a significant detractor for consensus-built progress.
Vacationtown U.S.A.'s local revenues are healthy, so there's no motivation to cooperate outside its borders. Neighbors are starving for shared technology opportunities or products and services to keep up with growing competition from outside entities. Yet willful ignorance is the gluttonous real estate organization's state of choice, as if to say, "Let them eat cake."
Marilyn Wilson of the WAV Group sits on the front lines of brokerage companies seeking to innovate and finding themselves up against a brick wall. She channels the angst of industry opportunists and the governance challenges they face:
"Let's put ourselves in the shoes of a tech start-up. They have built something interesting. They find a broker that wants to try it out. The broker says, 'Go to the MLS and apply for a data license.' We make it really difficult for someone new to the industry to figure out how to get that data feed the broker has asked the start-up to go after.
"If we're going to encourage innovation, we need to walk a mile of the shoes of a start-up. This challenge is not limited to start-ups, either. I was speaking to a well-established technology company that has accessed data feeds in nearly 300 markets. To this day they struggle with who to talk to, fee schedules and the unclear definitions of the types of data feeds that are available. Couple that with ever-increasing data access fees and it's easy to argue that we are making it nearly impossible for tech companies to provide data-dependent services to brokers."
Greed
Keepers of our data are charged with protecting it. Yet they should start by delivering as much access and potential value as possible to users, while secondarily maintaining reasonable safeguards. Many organizations have that backward.
This industry is, for the most part, a for-profit venture and participants can't be blamed for focusing on the financials. There are initiatives that can float all boats when they're fully supported, yet some would rather win the small game than share in the winnings of a much larger jackpot.
Private listing clubs, pocket listing networks, off-market handshake societies — they all exist under the guise of client privacy but fail to mask the commission breath that taints a large portion of their supposed service to consumers. Highly capitalized direct iBuyers and in-network digital marketplaces have a growing set of options they deliver yet, without conscientious parameters, they can limit housing access and devalue the cooperative market.
Some of our technologists, coming from widely divergent mindsets and corners of the industry, have accepted the need to lead on cooperation. The folks at Upstream (until recently built by NAR vendor RPR) and Bridge Interactive Group (now part of Zillow Group) have dabbled in proprietary data models and APIs that they saw as superior to the RESO standards that the greater industry was adopting. Yet leaders of both organizations came to the realization that cooperation along one standard was best way to improve the industry as a whole.
Though it would have been possible to gain a captive audience within each organization's unique and potentially more robust toolsets, egos were set aside. Their leaders chose to lead the entire industry toward a more capable technology future for all.
Matthew Cohen of CoreLogic provides an insightful approach to the future of cooperation in the industry, specifically within the platform where that most commonly takes place:
"Expand what cooperation via MLS means. If the perception of MLS is just about a place to advertise the homes with some private fields, MLS is very vulnerable. If we make it more explicit that cooperation is about a lot more than that, the MLS can grow stronger.
"To accomplish that, we can:
Develop standards for compliance and enforcement: data standards and business rules, data distribution, maintaining 'fair' online advertising using the compilation (IDX / VOW) and other uses.
Develop core standards for MLS data integrity business rules.
Consider the kind of government regulation the industry could be facing with regard to wire fraud and get ahead of it — MLS can be a part of that, if organized. Information security practices will be a part of that — much of the steps needed to deal with wire fraud take place during the 'cooperation' phase where the MLS is, or could be, involved.
Develop and implement standards for brokers and agents (with teeth) re: responsiveness to showing requests, participation in secure electronic communications and transaction management. Develop these as MLS monitored areas with supported core functions as needed. As elements of cooperation, these would seem to fall within the jurisdiction of MLS."
The organized industry is competing on a playing field that continuously falls further behind the brightest competitors in technology space. Every participant has to accept its role in giving up some individual choice and giving in to shared responsibilities to allow real estate professionals to nimbly serve real estate clients with modern, consumer-friendly tools and information.
Leading the way
We're privileged to have so many thoughtful and courageous industry figures. They illuminate the path to a more productive industry.
Change is inevitable. Will we hide from it, fight it or take a deep breath and dive headfirst into it? Can we keep doing what we've always done, and double down on traditional tactics? Or will it be necessary to take risks and engage in the transformation that's weighing on the industry from all sides?
The easy answer would be to accept our shortcomings and strive to be the lesser losers in a widespread degradation of the organized real estate structure. True leaders have to inspire others to stand beside them and create a stronger marketplace for those industry partners who succeed along with us.
Real estate is reaching a clear technological inflection point. Surviving it and succeeding through it will require broad vision. Bold leaders are needed.
Read Original Article Here:http://samdebord.com/conquer-the-7-deadly-sins-of-real-estate-leadership/