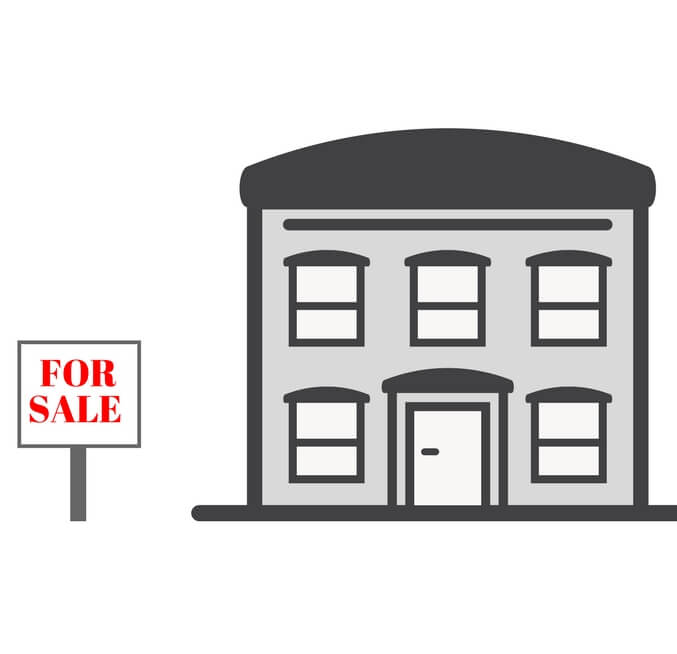 If you are like most home sellers there are some things that you want to do to your house before it's ready to sell. Because your house will receive the most attention when it is first listed, sellers need to make sure your house will appeal to buyers before you put it on the market.
To help get this done, here are 6 things home sellers can do to get your house ready to sell.
Get the front door ready
Clean up the front of your house to welcome any and all potential buyers. Clear any clutter or debris away from your front door, sweep off the porch, and add colorful potted plants.
If your front door could use a pick-me-up, consider either replacing it or giving it a fresh coat of paint.
2. Clean from top to bottom
When getting your house ready to sell, it's important to deep clean from top to bottom, inside and out, before you put it on the market. Then you need to keep it that way for every showing that you have.
Clean houses give the impression that they have been well maintained and taken care of. Meanwhile, a perfectly good house that is dirty will give the impression that it has not been kept up with. This gives buyers the impression that it is possible that maintenance has been left undone.
Get a jump on your packing
Most homeowners have possessions that they don't need sitting in their house while it is on the market. If this is true for you, then get a start on packing before listing your house. This will help your house to appear less cluttered and give the appearance that there is more space.
Some sellers think that they can hide clutter away in the closet. Unfortunately, this only gives buyers the impression that there is not enough storage space in the house.
Choose your paint colors carefully
This is not the time to use your favorite color on the wall. That is, unless your favorite color happens to be something neutral that most buyers will like.
When getting your house ready to sell, you want to neutralize the design and decor of your house so it does not distract buyers away from seeing the actual house itself.
Make the necessary repairs
Most houses have a small list of things that need to be fixed or repaired at any given time. When you are getting ready to sell your house it's important to tackle this list. You don't want buyers seeing things that are broken or need to be repaired. Make sure that the windows and doors open and close properly and that faucets turn on and off without any issues.
Look for small areas to update
If your house is outdated in any way this is your time to make small updates. Try swapping out out light fixtures and hardware to give a more updated feel without breaking the bank. You don't need to spend a lot of money to change the look of your house.
Once you have your house ready to go on the market it's important that you keep it in that condition. Showings can happen with very little notice and you don't want to have to be rushing around, cleaning up before you leave. If you create a plan and then stick to it, you will help your house stand out to more buyers.