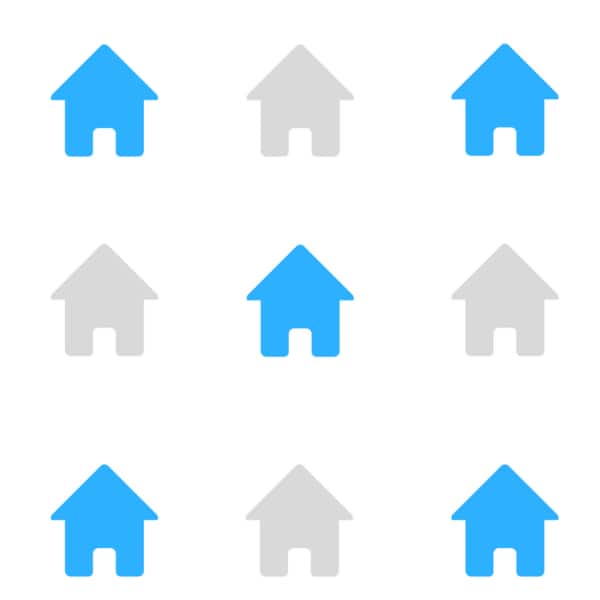 Real estate has long been considered a great investment, and when done properly, offers a number of benefits that would please most any investor. Diversification is an important part of any portfolio, and real estate can bring significant long-term capital appreciation not found in other investments.
However, there are several mistakes real estate investors often make, and the costs can add up quickly. Before you jump into real estate, here are a few things to keep in mind to make the experience a positive one.
Do: Look at real estate as a way to diversify.
Having multiple sources of income is critical to long-term investment success. Real estate can only help you diversify if it's one component of a larger investment strategy.
Don't: Focus on real estate as your only asset.
Just as wouldn't want all of your money tied up in stocks, you shouldn't have all of your money tied up in real estate. The housing market can be volatile at times, as we saw back in 2008 during the Great Recession. Large swings in housing prices could take months or years to recover.
You don't want to find yourself in a situation where your property is worth less than what you paid for it, and under pressure due to a cash crunch. Obviously selling your property at a loss would be a huge disappointment and potential financial disaster.
Do: Consider an investment in real estate if you have strong cash flow.
Real estate typically requires a large up-front cash investment, as most finance companies want at least a 20 percent down payment towards the purchase. Often times there are additional operating and maintenance costs, especially if you find a deal on a fixer-upper. Owning and upgrading property can be a great way to put excess cash to work for you.
Don't: Rush through calculating the numbers.
As any successful investor will tell you, at the end of the day the numbers have to work. There are tax implications when buying and owning property, potential vacancies, along with repairs and maintenance. Make sure you factor in all of the possible income and expenditures before deciding if a particular property will pay off.
There are many websites and resources that explain cash flow modeling for real estate, which can prove incredibly useful in assisting with this process. Real estate can be riskier than other types of investments, so it's crucial to do your homework and not blindly jump into a real estate venture.
Do: Speak to others who have made investments in the real estate market and ask questions
.
Friends, family, co-workers, and others may be great resources for discussing your real estate investment strategy. Who better to guide you through the process than someone who has been there themselves?
As a landlord, you will be assuming certain responsibilities, many of which are regulated by local and federal laws. It is important to take all of these into account when making a decision to invest in real estate. While the positives can certainly outweigh the negatives, as with any investment, there are inherent risks involved. The more educated you are, the better your choices will be.