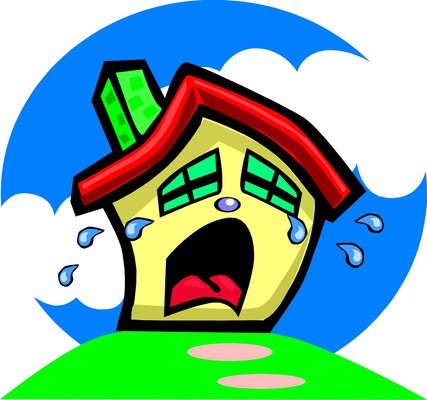 When you own a rental unit, you can't help but experience tenants who do not pay rent on time or with attitude, or worst, those who disappear without even giving a head's up. It is such a hassle for a landlord to keep on going after these kinds of renters. Well, there are ways to avoid them in the early part of the lease, and of course, there are ways to evict them as well. Having bad tenants can damage your real estate business, financially and morally. You can find an investor who is willing to take over your property. He can make the deal hassle-free and worry-less for you.
How do you deal with a bad tenant?
While you are renting out properties to continue your cash flow, there are rentees who "forget" and not pay on time. You may want to go screening since bad tenants arise from poor screening. Now that tenants would have cash flow shortages or temporary unemployment, it would be best that you are aware. As their landlord, you would recognize those who are genuinely in struggle with their bills in a period of time. You can negotiate partial payments to assist your tenant's cash flow or apply a portion of the security deposit to help with their balance. For the worst scenario, if the one who rents cannot afford it, then you can find ways to set them up with roommates or with your smaller, or cheaper places. If this does not work, then you have to ask them to voluntarily leave. Staying and having difficulties in paying will have a long-term impact on their credit and rental history and can result to them facing legal fees and debts due to unpaid rents. In case everything is too much for you to handle, you can have someone look at the value of your property, and sell it instead.
There are the secret subletters: rentees who take your place, then continues to pay rent. But without you knowing, they do not live there and are letting other people "rent" the place instead. The subletter takes the rent money, even takes security deposit from them. This is kind of setup is difficult to spot since it may take some time for you to understand the situation. The best thing for you to prevent the hassle of dealing with this kind of bad tenant is to check with past landlords and see if they have a history of subletting. You would also want to make clear rules in the contract, once the lease is explained. Either the one who rents is interested, but he does not work near the place or something that he would like to use it as his second home, those would be suspicious enough.
When submitting an application to rent, people make an impressive cover letter. The letter may say a lot about the writer, and you as the owner of the property, may disregard certain checks and would base entirely on the primary information provided by the applicant. Again, the best way to steer clear of a bad tenant is to check if his reputation sounds as decent as his letter. Do the background check as comprehensive as possible. As you go later into the rental, his true colors would show on how manipulative, mean and demanding is. When doing a background check with previous landlords, contact not only one, but two or more. This is important for your reputation check. The last landlord that you spoke with may give positive a feedback, he can take that person off his property and make you his new landlord. Be more attentive to your prospect, if ever they have complains regarding their past rentals. Eviction search is also very crucial, since this would mean there was a violation made by the tenant. Bad tenants are everywhere. To protect your leasing business, you must look out for these signs. When you plan out your retirement, and would choose to settle with real estate, then be on guard all the time. If you need assistance in dealing out with these bad tenants, let us know so we can assist you.