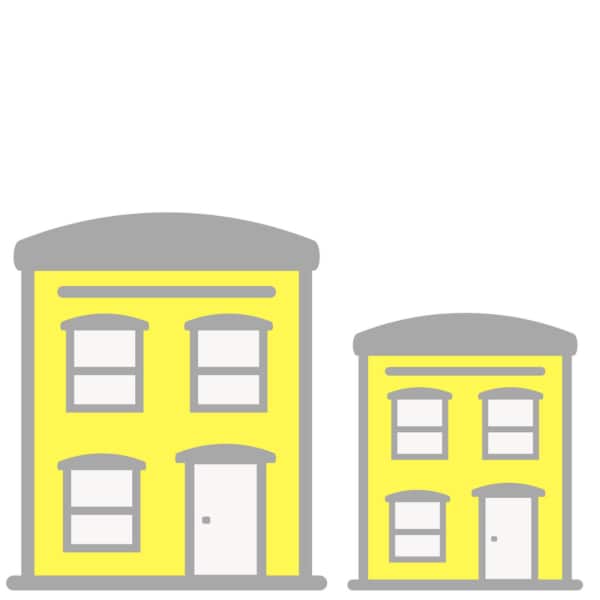 Many people are reaching retirement age these days. As a generation gets closer to retirement, many people are moving to smaller homes to save money and offset the costs of living that are associated with older age. After all, many of these people no longer have children living at home and they may want more simplicity as they enjoy their years after their careers have concluded.
Moving to a smaller home may seem like a great way to save money and cut down on living costs. However, the hidden expenses that can come with downsizing their living space surprise many people. Here are four of the most commonly encountered hidden expenses of downsizing to consider so that they don't take you by surprise.
Fixing Up Your Property
When you're selling your home in order to move into a smaller property, you might only be focused on how much you'll get from the buyer. However, there are costs associated with selling a home. For example, if you have lived in your home for many years, it's almost certain that some damage and dirt has accumulated over the years. You'll have to clean the house from top to bottom and then make any essential repairs.
Damaged insulation, windows, plumbing or landscaping can push buyers away. To attract the right buyers, you'll need to make total repairs and that can be expensive. Make sure you are prepared to hire property inspectors and repair professionals to get the job done right.
Cost Of Moving
Moving itself can incur a steep cost. Most people of retirement age aren't in any hurry to move a house full of stuff onto a moving van. For this reason, professional movers will have to be hired. After several decades, people tend to accumulate a lot of stuff. Whether it's being taken to a storage facility or the new home, professional movers are not cheap.
Set aside some funds to hire professional movers to make the moving job quicker and easier.
Finding A Place For Your Stuff
Speaking of storage, that isn't cheap either. Finding a place for all of your stuff can take time and most storage facilities charge a monthly rate for climate-controlled storage. While this cost may not be a huge monthly amount, it's one more expense on top of a growing list of moving costs.
To help offset these costs, sell or donate as much unneeded stuff as possible before moving. Take the time to really go through your things and part with anything that won't be necessary. This way, you'll need to rent less storage space and spend less money.
Increased Cost of Living
It's entirely possible that your new home might be less expensive but your new location might have higher costs of living. Everything from groceries and dining to utilities and entertainment might be more expensive than you are used to. Make sure you visit the area beforehand and take a tour, as well as speaking to locals, to find out what to expect.
Despite these costs, moving to a smaller home can be a smart move for retirement. If you're prepared for these costs, the adjustment will be much smoother.